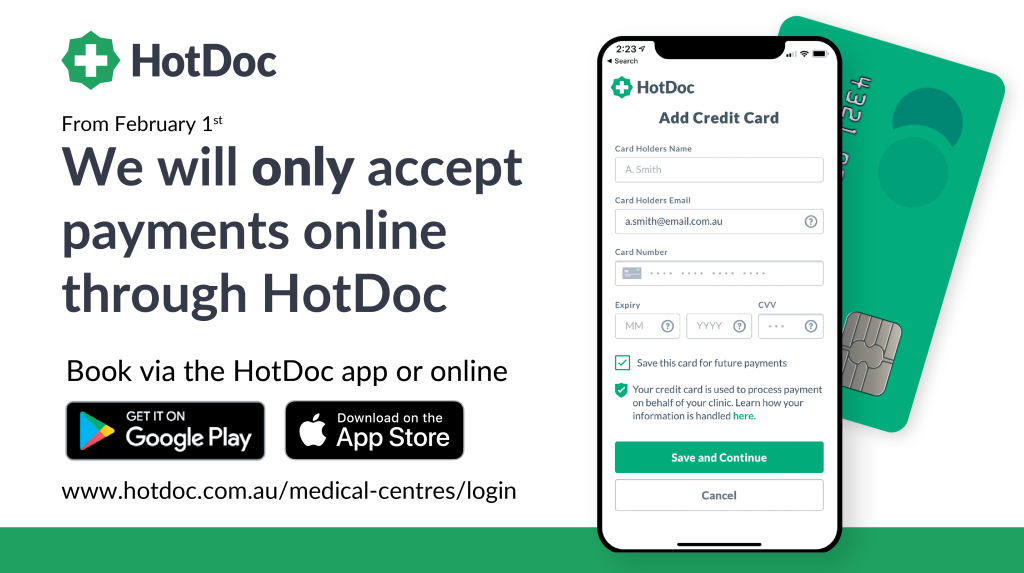 HotDoc payments is the new way to pay at Health Hub Doctors Woorim.
Patients will now be required to provide a payment method to their HotDoc account when booking an appointment. However, you will not be charged until your appointment is complete.
The process for booking an appointment online or through a receptionist with HotDoc Payments is slightly different.
Please watch the below videos to further understand the new payment method.
Online booked appointments:
Practice Booked Appointments:
Frequently Asked Questions